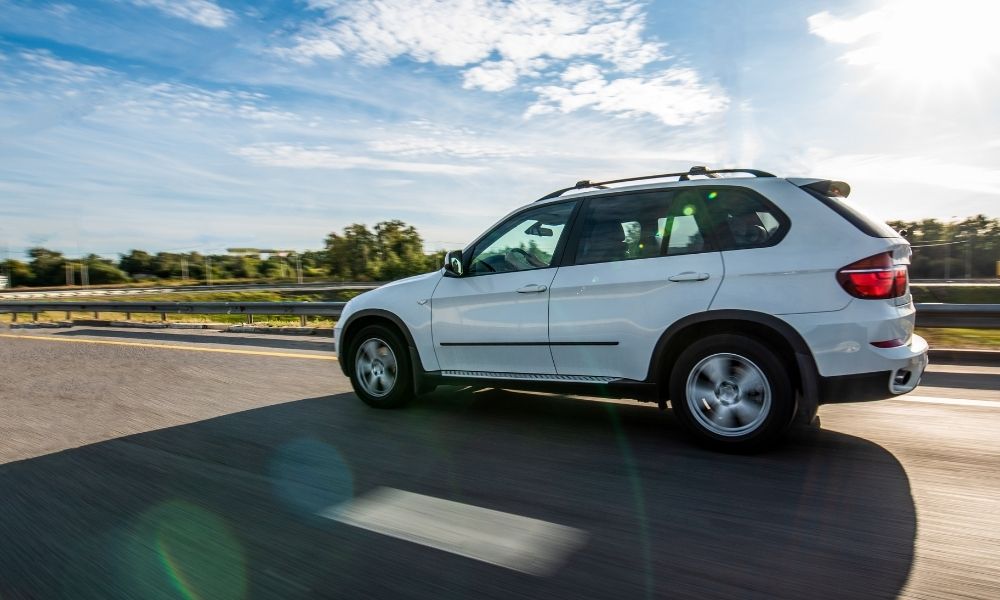 Taking on the challenge of fixing up a beat down vehicle is a rewarding and potentially lucrative experience. There is nothing quite like investing in a vehicle that is a little worse for wear and transforming it into something truly special and specifically suited to your unique tastes. However, the process of picking out which vehicle to repair can be a little confusing if you don't have a lot of experience in the matter. After all, you probably don't want to end up with a vehicle that is too damaged to be repaired without an extensive investment of time and money. At the same time, you may also not want something that is in too good of condition that there isn't much to fix which eliminates the challenge. If you're having trouble knowing where to start, these tips for choosing the best project car will help you find a model that is right for you.
Create a Budget
If you're not careful, a project car can quickly turn into a money pit. To avoid sinking more money into a fixer-upper vehicle than you initially intended, it is essential to develop a budget for your project.
In addition to obvious costs like the purchase price of the vehicle, your budget should account for additional fees such as registration, insurance, and potential title changes that your vehicle will require. It is also important not to forget to budget for repair costs.
Even if you plan on repairing the vehicle all on your own, you may need to purchase certain tools to make specific repairs or replacement parts. As such, it is important to factor these costs into your budget as well.
Assess Your Skill Level
Another tip for choosing the best project car is to be realistic. If you're new to fixing up cars, trying to take on a car that requires a new engine or tackling transmission issues may be a little over-ambitious. It's a good idea to choose a vehicle that you'll actually be able to repair. Otherwise, you'll ultimately have nothing more than a heap of scrap metal or some expensive bills from the mechanic. As such, it's important to assess your skill level and choose a vehicle that you can realistically repair.
Determine the Purpose of the Car
Aside from being a fun and challenging project, you should determine what the purpose of the vehicle will be. For example, perhaps you plan on off-roading with your vehicle or maybe you just need a reliable car for daily use. Whatever your intentions, it is important to have an idea of how you would like to use your vehicle after all of your repairs are finished. Unless you plan on selling the car after your project is complete, failing to choose a car that is suited to your lifestyle will likely result in your newly restored vehicle collecting dust in your garage for years to come.
Do Your Research on the Vehicle
Once you have created your budget and assessed your skill level, it's time to hit the books—or the computer, more likely. Research is an essential step in any car restoration project. Upon finding a car that you're interested in, it is important to look into its history to get a good idea of any accidents it has been in, how much damage it has incurred, its title status, and other pertinent information.
Doing so will allow you to make a comprehensive decision on whether you will realistically be able to repair the vehicle based on your skill level and budget. Even if the seller provides you with a substantial amount of information regarding the vehicle, it never hurts to double-check and verify that they are being truthful or haven't forgotten any important details by conducting your own research.
To get a vehicle history report, all you need is an internet connection and the car's vehicle identification number (VIN). Then, you can easily type the VIN into one of the many websites that offer vehicle history reports such as CARFAX, Edmunds, or AutoCheck, and you'll be able to better determine if the car is right for you.
Research Repairs
In addition to researching the vehicle's history, you should also research the repairs it may need. Sometimes what seems like a simple repair can actually be quite challenging. By doing your research ahead of time, you can avoid getting yourself into a vehicle repair project where you are too in over your head.
Plus, researching the repairs a vehicle will need will help you craft a more comprehensive budget and gather any essential tools or replacement parts it may require. Doing so will allow you to really hit the ground running with your project rather than having to delay production while you wait for the necessary parts to arrive in the mail.
Age Isn't Just a Number
While choosing a classic vehicle for your restoration project may be tempting, it's important to consider the potential consequences of purchasing an older model. If you decide to purchase a model that hasn't been produced in many years, there is a good chance that replacement parts are going to be hard to come by.
As such, you'll probably need to spend countless hours hunting down parts you need and may realize that an essential component simply can't be found. If you're determined to take on the challenge of restoring an older vehicle, it's a good idea to research part availability and try to lock down a few rare part sellers before doing so.

The AE of Miami is the perfect place to find your ideal project car. Our extensive inventory features a massive array of damaged and repairable vehicles to suit any budget and skillset. From repairable luxury models to salvage SUVs for sale, your ultimate project car is here. Plus, we also offer auto parts for sale at incredibly low prices to help you complete your project. If you're out of state, don't worry. We export our inventory from all major US-based ports to destinations worldwide. To learn more about our vehicles, replacement parts, or shipping policies, contact us today.