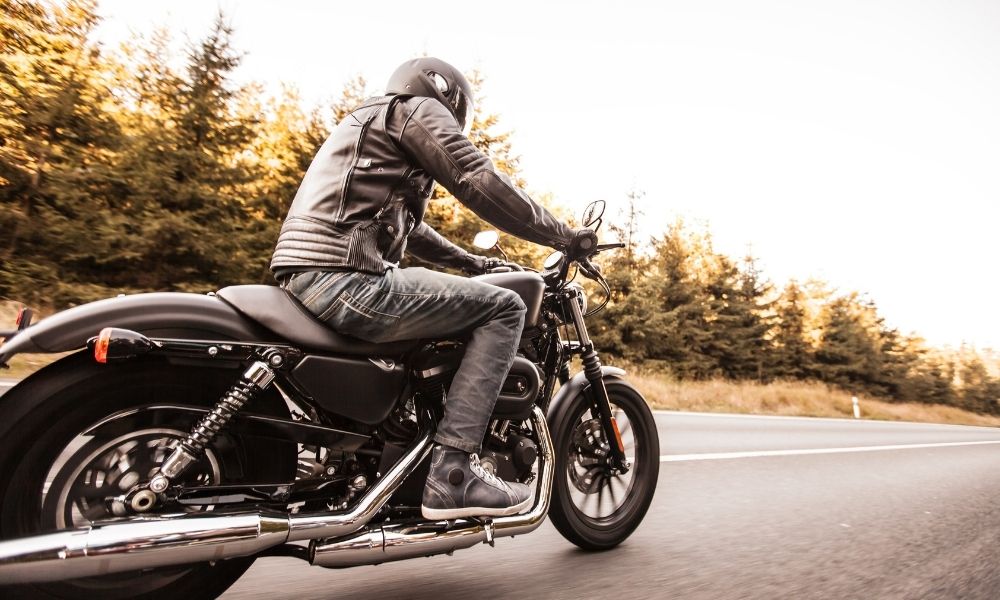 Purchasing a used motorcycle is a great way to get your hands on an amazing bike without paying the high cost of a brand-new model. However, used motorcycles also come with a bit of history and, in some cases, damage. When purchasing a used motorcycle online, the risk of accidentally buying a poor-quality bike is even greater since you can't take it out for a test drive. That being said, you can do many things to avoid getting swindled when purchasing a previously owned bike online. To avoid getting tricked purchasing a dud bike, follow these tips for buying a used motorcycle online. 
Do Some Digging Into Its Past
When purchasing a used motorcycle online, it's important to do a little digging into the bike's past so you have a good idea of what you're getting into. To determine if the bike you're interested in buying has been in any significant accidents, has ever been stolen, or has ever been recalled, make sure to conduct a vehicle history report.
Most dealerships will provide you with a full vehicle history report. However, if you're purchasing the bike from a private seller, you may have to acquire one yourself by typing the vehicle identification number (VIN) into a site such as Auto Check or CarFax. 
Determine What It Is Worth
Another tip for buying a used motorcycle online is to determine its worth. To ensure that you're actually getting a good deal on the used bike you're interested in buying, take some time to research the pricing.
A quick Google search of the make, model, and year of the bike in question will help give you an idea of how much other bikes of its kind are selling for. If the number is way off what the seller is asking for, consider it a red flag and consider purchasing a bike from someone else.
That being said, keep in mind that any modifications or upgrades that have been made to the bike may increase its value. As such, you should consider such alterations when determining a fair purchase price.
Ensure the VINs Match Up
In some cases, dishonest sellers will try to sell you a stolen or damaged bike by giving you a fake VIN. To make sure you receive the bike that you purchased, check that the VIN on the bike and the VIN on the title, bill of sale, and registration all match up.
In addition, you should also check to see if the VIN on the major components of the bike are all the same to ensure the bike hasn't been Frankensteined together with poor-quality parts. Otherwise, you may be in for an unpleasant surprise and some serious buyer's regret later on down the line.
AE of Miami offers a wide array of clean and salvage motorcycles for sale at incredible prices. Plus, we offer full-transparency on all our listings so you know exactly what you're purchasing. To find an incredible used bike online, shop our collection today.