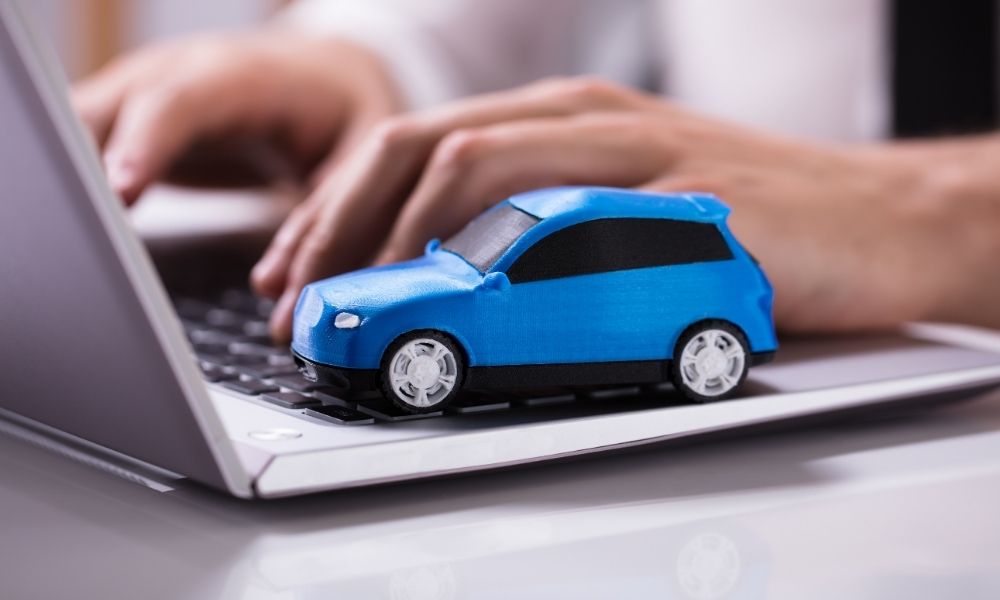 So you're shopping online for the perfect used vehicle and you've finally found the one. It's the make and model you want, the price is right, and you're ready to make your purchase. The only problem is it's sold out of state. While purchasing a vehicle out of state is often a bit more complicated than shopping locally, doing so is far from impossible. To start the process, consult this helpful guide to purchasing a used car out of state.
Assess the Quality of the Vehicle
Before going through the trouble of purchasing a vehicle out of state, it's important to determine if the vehicle is actually worth your time and money. Just because it looks amazing in the pictures online doesn't mean that it will live up to your expectations in person. To acquire more information regarding the quality of the vehicle from a non-biased source, consider the following options. 
Acquire a Vehicle History Report
One of the best ways to get more information on a vehicle that has piqued your interest is by obtaining a vehicle history report. This report will provide pertinent information regarding the previous owners, accidents, repairs, odometer readings, and more.
To receive a vehicle history report, you'll need to have the car's vehicle identification number (VIN) which is located on the dashboard of the car. If the seller is reputable, they should provide you with this number. If they refuse, they likely have something to hide and you should consider purchasing a car from someone else. Once you've acquired the VIN, you can then use it to obtain a vehicle history report from a number of websites such as Edmunds, Kelly Blue Book, or Carfax. 
Have an Independent Inspection Performed
While a vehicle history report will tell you a lot of important information regarding the vehicle of interest, it won't tell you everything. One of the best ways to assess the quality of a vehicle and identify any red flags is by having an independent inspection performed. As such, you should consider researching mechanics in the area you plan on purchasing the car from. Before hiring a mechanic, ask the seller if you can have an independent inspection performed prior to purchasing the vehicle. If they say no, they may be trying to cover up a scam and you should consider purchasing a car elsewhere since they're probably hiding something regarding the vehicle's condition.
Look Into Registration Requirements
Before purchasing a vehicle from a different state, it's crucial to understand the registration requirements in your own. While a vehicle may satisfy all off the requirements of a different state, it doesn't mean it will satisfy your state's standards.
For example, states often vary in the strictness of the emissions standards they enforce. If your vehicle doesn't pass the smog and emissions requirements in your home state, you may be forced to make some expensive alterations.
In addition, make sure to acquire the proper insurance coverage and pay the appropriate sales tax in the state you register the car in. Failing to account for the different registration requirements could land you in some legal trouble if you aren't careful. 
Acquire Insurance
Once you've done your research and have determined that purchasing the out-of-state vehicle is a good decision for you, it's time to think about insurance. Obviously, you won't be able to legally drive the vehicle if you don't have appropriate auto insurance. As such, it's better to arrange coverage prior to purchasing a car from out of state if you plan on driving it home. To ensure you have ample coverage for the drive home, contact your insurance agency and inquire about the process of transitioning the coverage smoothly.
It's important to note that the type and amount of auto insurance coverage you need to carry in the state that you live in will likely differ from the requirements. You should also keep in mind the cost of the insurance coverage for your vehicle will be based on the state you live in even if you purchase the vehicle from a different state. 
Determine How You Want To Get The Car Home
When purchasing a vehicle out of state, consider how you plan on getting the vehicle home. While some dealerships offer shipping and delivery options, this convenience isn't always available. In such a case, you will have to make your own arrangements regarding how you'll get the vehicle to your home. To do so, you may need to drive or fly down to the seller's location and drive the car all the way back to your state. Before purchasing it, make sure to determine if you have the time to make such a road trip.
Keep in mind that even if having the car shipped right to you is an option, you may not want to take it. For one, shipping a vehicle can take several weeks or even months depending on the shipping company and where you purchase it from. In addition, shipping prices can get pretty lofty—sometimes well over $1,000—which means having the car delivered isn't always budget-friendly. When purchasing a vehicle from out of state that you want to get delivered, make sure to calculate shipping costs into the overall price to determine if such a purchase really is a good deal. You should also consider contacting your insurance company to ensure they'll cover any damages your vehicle may incur during the shipping process.
Purchase Your Next Vehicle From AE of Miami
AE of Miami specializes in selling repairable, clean, and salvage cars in Miami, Florida. While we are a Miami-based dealership, we also export our vehicles to all major U.S. ports. Depending on the state that you live in, our shipping costs range from $250 to over a thousand. To find the ideal vehicle for you—regardless of where you're located—shop our extensive online collection today.