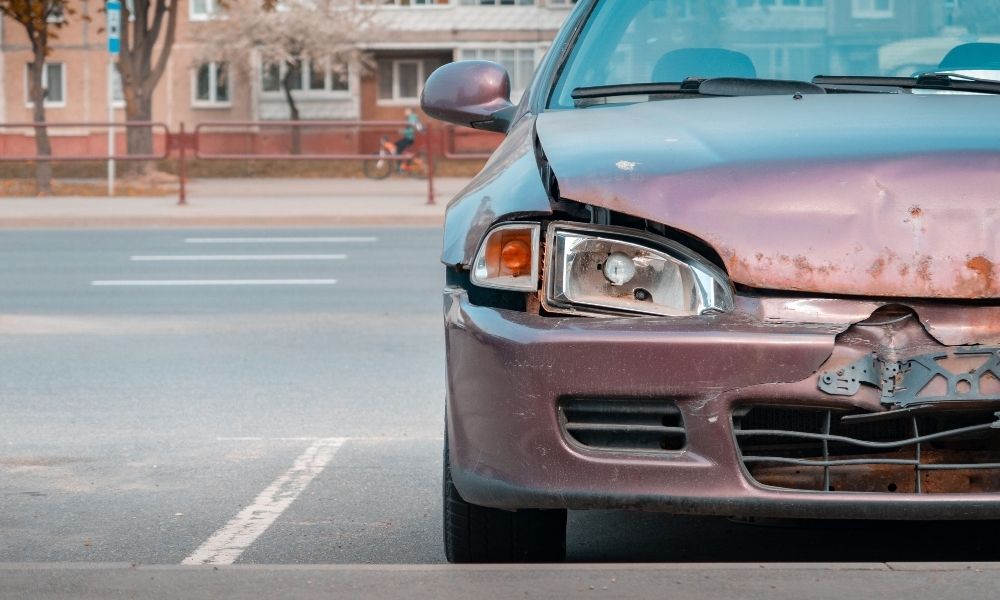 The title of a vehicle is one of the most important documents involved in a vehicle's sale. In addition to being essential in transferring the legal ownership of the vehicle to another person, the title of a vehicle can also tell a buyer a lot about the vehicle's history. If a vehicle has a salvage title, it typically means that the car had undergone damage that exceeded 70 percent of its value and was, thus, deemed a total loss by an insurance company. Due to their damage history, salvage vehicles are often sold at a much lower price than a clean title vehicle. However, some dishonest sellers may try to pass a salvage title vehicle off as clean to sell it for a higher price. If this has happened to you, consult this guide on what to do if the dealership lied about a salvage title.
Know Your Rights
If a dealership sold you a vehicle that has a salvage title and this information wasn't disclosed to you, they have committed dealer fraud. All dealers who sell vehicles with salvage titles are bound by law to disclose the title to the buyer prior to the sale. It is important to note that the disclosure must be clear and obvious. They can't attempt to bury the title information in fine print or use vague, misleading language.
Additionally, the dealer is not permitted to say that they did not know about the salvage title. Because the title of a vehicle is easily accessible to auto dealerships, they are held accountable for presenting such information to the buyer.
Seek a Lawyer
When a dealership attempts to hide information regarding the title of a vehicle from a seller, the seller can take legal action. If you want to seek recourse such as a refund, contractual release from the dealership, or compensation for injuries that occurred when driving the salvage vehicle, the first step is to hire a lawyer. The lawyer will help you put together a case against the dealership who committed the fraudulent activity and will represent you in court.
Take Legal Action
After you have found a lawyer, you can then take legal action against the dealership that sold you the salvage title vehicle without disclosing such pertinent information. Because the evidence that the salvage vehicle was sold to you without the title information being clearly and obviously revealed is often easily obtainable, there is a good chance that your case against the dealership will be successful. In addition to providing a refund, contractual release, or compensation for injuries to the buyer, the dealership may face other consequences such as fines or the revocation of their license to sell cars.

At AE of Miami, we are committed to providing full transparency regarding our vehicles, so you know exactly what you're purchasing. For that reason, we include detailed descriptions of our vehicles on every listing which includes important information, including the vehicle title. To learn more about our clean, repairable, and salvage cars in Miami, Florida, and for export, contact us today.