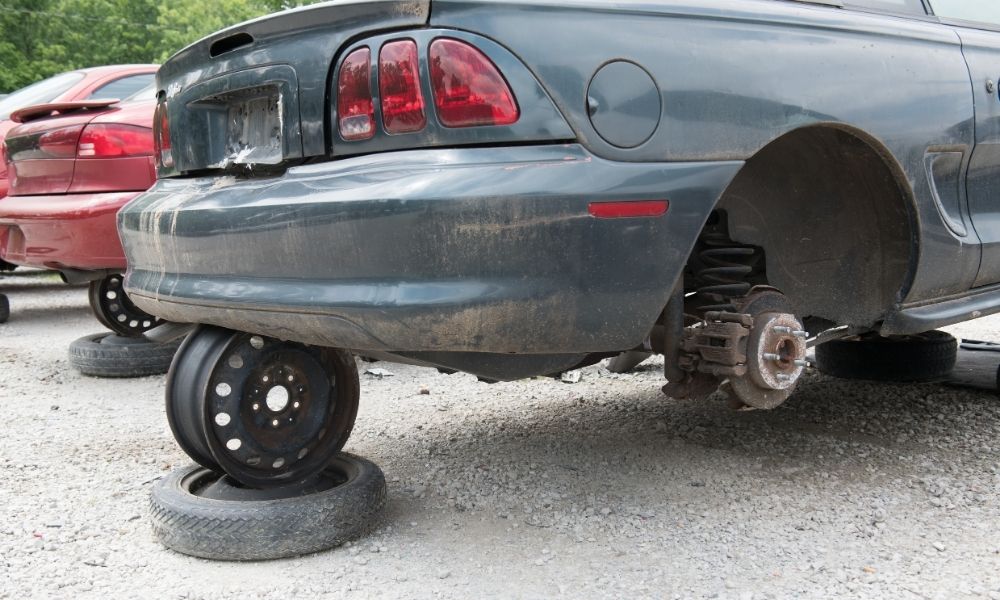 If you're interested in increasing the value of a vehicle with a lot of potential, restoring a salvage car can be an incredibly rewarding process. A salvage vehicle is a car that has sustained damage and was deemed a total loss by an insurance company. However, that doesn't mean the vehicle is completely worthless. With a little TLC, salvage vehicles can become beautiful road-worthy vehicles once again. These top tips for restoring a salvage car will help the process go as smoothly as possible.
Ensure You Have Enough Space for the Job
Before embarking on a salvage car restoration project, it's essential to ensure you have enough space to complete the job. Typically, you will need at least two empty parking spaces in a garage to house the vehicle and all its dismantled parts.
If you aren't able to clear out that amount of space at your home, consider renting out a garage space. Trust us—you don't want to start dismantling a car only to realize you've run out of room and must transport all the dismantled pieces somewhere else.
Document as Much as Possible
Another top tip for restoring a salvage car is to document everything. After restoring a salvage vehicle, you will need to apply for a rebranded title to legally drive it on the road. In order to do so, your vehicle must pass a state inspection. Having documentation such as before and after photos, the identification numbers of the vehicles you used replacement parts from, and receipts from any mechanics that worked on your vehicle will improve your chances of passing the inspection and will speed up the process.
Get the Vehicle Inspected and Apply for A Rebranded Title
As previously stated, a salvage vehicle must pass a state inspection and receive a rebranded title in order to be legally driven on the road. Such an inspection is also essential for one's safety, as it will help ensure that the vehicle is safe to drive and that any significant issues aren't overlooked.
Once you have taken care of all necessary repairs, tow your salvage vehicle to the inspection facility and bring all required paperwork, forms, and documentation. To receive the inspection, you will need to pay an inspection fee, which typically costs around $100, though this will vary depending on which state you live in.
If your vehicle passes the inspection, it is time to apply for a rebranded title. To do so, fill out any state-required forms, provide proof of a passing inspection, and pay any necessary fees to your state's title department. Upon doing so, your vehicle should receive a rebuilt title and, after getting the vehicle properly insured, you can legally drive it.
Find the Perfect Vehicle at AE of Miami
AE of Miami is a leading salvage car dealer in Miami, Florida. Don't live in the Sunshine State? Don't worry! Our extensive array of damaged and salvaged vehicles can be shipped to all major US-based ports. To find the perfect salvage vehicle for your restoration project, shop our collection today.