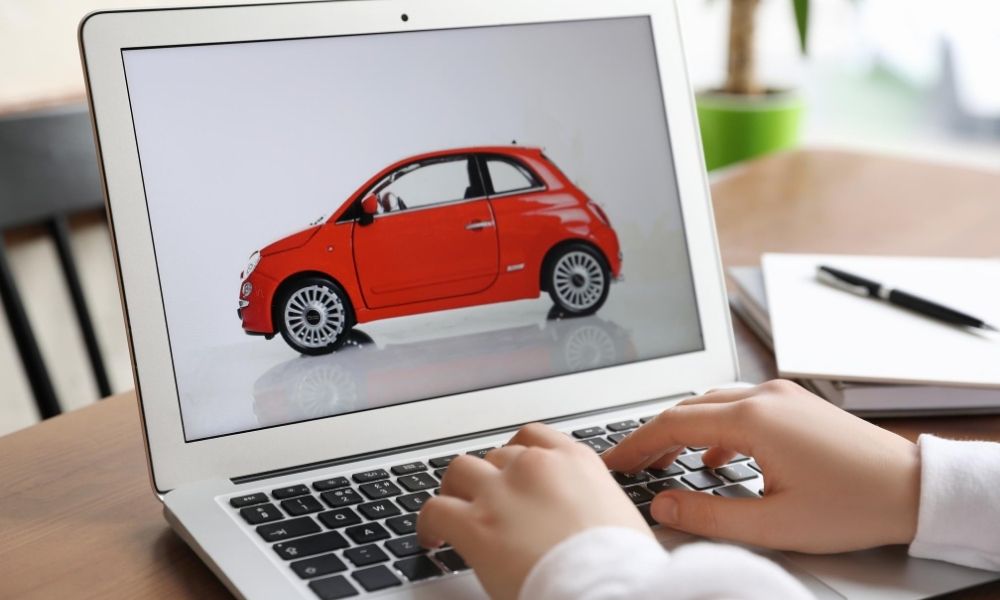 Purchasing a vehicle online offers numerous benefits. In addition to not having to go through the hassle of driving to multiple different lots, purchasing a car online also helps you avoid high-pressure sales tactics, easily compare prices, and take the time to determine which vehicle is right for you. That said, there are also a few challenges of purchasing a car online to be aware of—namely, not being able to test drive or see the vehicle in person. Fortunately, these tips for buying a used car online can help you overcome the challenges and enjoy the benefits of a more convenient car-buying experience.
Prioritize Transparency
When purchasing a used vehicle online, it is essential to only shop from dealerships that offer full transparency. Since you aren't able to see the vehicle in person and take it for a spin, you are relying on the integrity of the seller to communicate any potential issues with the vehicle before you make a purchase.
As such, each listing should clearly display any damage that the vehicle has sustained and include a description of the vehicle's condition. If this information isn't readily available or the dealership refuses to provide it to you upon request, they may be trying to hide something about the vehicle. To avoid any unpleasant surprises after you sign on the dotted line, it is best to search for a more transparent seller.
Do Some Research on the Model's Performance
Another tip for buying a used car online is to do your research. One of the biggest benefits of purchasing a used car is that you can look at past reviews on the model to get insight into how the vehicle performed.
Once you have found a used vehicle online that you are interested in purchasing, make sure to take advantage of such information by doing some digging online. Taking the time to research a vehicle can save you from buyer's regret later on if the car you purchase starts performing below your expectations.
Get a Vehicle History Report
Even if the seller provides a substantial amount of information regarding the vehicle's condition, it is always a good idea to get a second opinion from an outside source. An easy way to do so is by obtaining a vehicle history report. Such reports are accessible through sites such as CARFAX, AutoCheck, or Edmunds.
Many major dealerships will provide you with a copy of the car's vehicle history report upon request. If they don't, however, you can conduct your own report by entering the vehicle identification number into one of the previously listed websites. While a car's vehicle history report may not reveal every potential problem that the car may experience, it will give you a better idea of what you're buying.
Compare Prices
When purchasing something as expensive as a car, it is a good idea to compare prices at different dealerships before making a purchase. Fortunately, shopping for a vehicle online makes it incredibly easy to compare prices. All you have to do is open up a few tabs and scroll through the websites of different dealerships to see who is offering the best deals.
By comparing prices, you can ensure that you don't overspend on a vehicle. When doing so, just make sure to consider more than just the model of the vehicle. Other factors, such as the car's mileage and condition, can make the price of two cars with the same model vary dramatically.
Research the Seller
In addition to researching the vehicle you're interested in purchasing, it is also a good idea to do some research on the seller you're considering making a purchase from. Since you can't see the vehicle in person, you'll want to be sure that the dealership you are buying the used car from is trustworthy.
One of the best ways to determine if a dealership is reliable is by checking online reviews. Take a look at what past customers are saying about their experience working with the seller. If many of the reviews are negative, then you are likely better off shopping around for a different dealership to do business with.
Communicate Any Questions To the Seller
Purchasing a vehicle is often a large investment. As such, it is important to have all the information you need to make a smart financial decision. If the online listing for the vehicle or information on the seller's website still leaves you with some questions, don't hesitate to reach out to them.
Taking the time to email or call the seller to communicate any concerns or get answers to your questions regarding the vehicle or purchasing process can help you make the best decision possible on your next vehicle purchase.
Determine How You Will Receive the New Car
Since you aren't physically at the dealership, you can't simply drive the car off the lot after making the purchase. As such, you'll need to determine exactly how you will receive the vehicle before you buy it—especially if you are purchasing from a seller out of state.
Some online sellers provide the option to have the vehicle conveniently delivered to you. In such a case, determine how much shipping costs will be or if such costs already factor into the purchase price of the vehicle.
Other dealerships, however, may require you to drive to their location and pick it up yourself. To avoid having to schedule an unplanned road trip, make sure to clarify the terms of how you will obtain the car before making a deal.

AE of Miami is a trusted distributor of used vehicles. From clean title SUVs to repairable trucks for sale, our inventory offers a wide variety of models exported from all major U.S.-based ports. To ensure full transparency, all our listings include clear descriptions of the damage type and condition of each vehicle so that you know exactly what you're purchasing. For more information regarding our products or shipping services, contact us today.